The Largest NFT Data

Infrastructure
NFTScan Explorer
A multi-chain NFT explorer, offering streamlined and efficient NFT data
indexing for Web3 developers and users.
Marketplaces Data
Navigating the NFT Marketplaces Landscape, enable data-driven decision
NFTFi Data
Unlocking NFTFi market, data-driven NFT financial decisions
Ranking
Unveiling NFT collections performance through ranking by market cap, volume, floor price and more diverse perspectives
Trading
Monitor trading to know first-hand about market trends and high-profile NFT collection
NFTScan API
A Web3 developer platform offering professional multi-chain NFT data services
to blockchain projects and the next generation of fintech companies.
Get API Key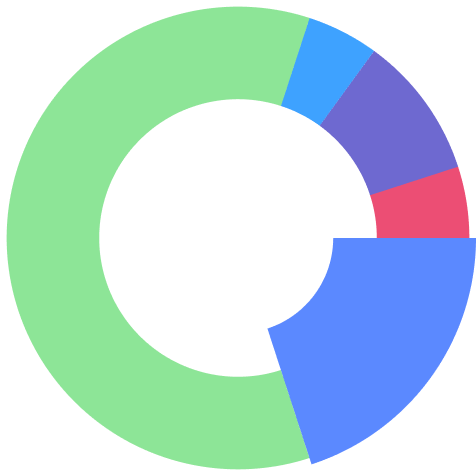 curl --request GET \
--url

https://restapi.nftscan.com/api/v2/account/own/0xca1257ade6f4fa...dc42e030be6c0f5a813?erc_type=erc721 \
--header 'X-API-KEY: sX8hq66rN2666muRH128TSMup'
Trusted by industry-leading projects





NFTScan Portfolio
A platform for Web3 users to manage multi-chain NFT assets and access
data tracking services, enhancing NFT asset management capabilities.
Open the Dashboard
Market Trends
NFTScan Site
An NFT project management platform that provides professional
management backend and site services for NFT Collection, NFT
Marketplace, NFTFi, and other NFT ecosystem projects.
Create the Site
NFTScan as a Service
Infrastructure development service catering to blockchains developers, delivering professional NFTScan infrastructure services including explorers and NFT data services.
Apply for NaaS
NFT Explorer
A multi-chain NFT explorer providing users with multidimensional access to complete NFT data
NFT API
API Service shares all NFT on-chain data for building your Dapps, protocols and blockchain deployments
NFT Analytics
Macro and micro NFT data with collection view and individual address view, helping users comprehensively and intuitively grasp NFT information
NFT Collection Info
NFTScan shows all collections on blockchain, continuously parse their metadata, allowing users get the most full data among the whole network
Address Profile
View personal NFT on-chain data via easily looking up by address or domain name, or connect wallet to manage your own profile
Verify Contracts
Verify the ownership of collections. Collection publishers are welcome to NFTScan to do the validation